Interview With Peter Shinkoda
(January 2016)
Actor Peter Shinkoda portrayed Nobu in Marvel's Daredevil on Netflix and here we talk about that experience and what it was like to be a fan of Daredevil before he got the role. Many thanks to Mr. Shinkoda for this opportunity.
Kuljit Mithra: Thanks for taking the time to do this quick interview. We've chatted a few times in the past, so I know you're a fellow Canadian from Montreal... so I have to start out with the most important question... can the Habs go far without Carey Price? I'm a Leafs fan (unfortunately, you might say) but my son loves the Canadiens.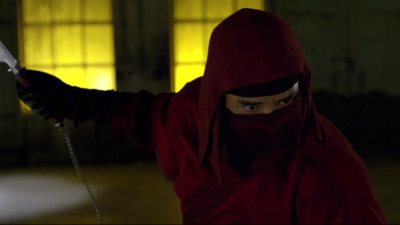 Peter Shinkoda: The Habs were successful before Carey Price. They have more Stanley Cups in their future!
Mithra: Before we talk about your role as Nobu on Marvel's Daredevil, you've mentioned a few times previously you were a fan of the comic and I think you even showed some pics of your old Daredevil collection on Twitter. I started collecting comics in the mid 80's... is that around the time you started? What were your favourite stories for DD?
Shinkoda: I started collecting comics when I was a kid and all my older teenage neighbors started moving away to Toronto and gave up their comic collections to me. Once I went through those old ones I was hooked and spent years buying and reading comics until the late 80s. I definitely had an affinity for Spiderman but certainly my next favorite superhero comic was Daredevil. I actually did gravitate to the Frank Miller storylines involving The Hand and Kirigi in the 170s to 180s editions.
Mithra: With the Miller/Janson influence in the show, this must have been so surreal for you to be a part of... you were a Hand ninja!
Shinkoda: It was definitely surreal to be living in the Hells' Kitchen world as I was shooting in real time in New York! I found myself in my own personal trance a number of times standing there in front of Charlie Cox dressed as Daredevil. I had a flood of flashbacks from when I was a kid reading the comics to sleep every night for years!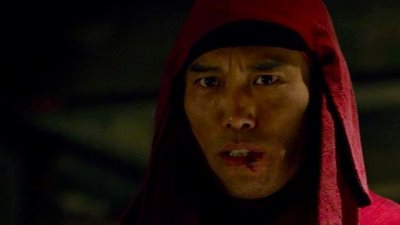 Mithra: Before you were officially announced for the show, Deadline said you were playing a character named Hachiro... did they change the name later or were they completely wrong? I thought for the longest time you might be Kirigi.
Shinkoda: Like the press I was also under the impression that I was playing a character named, Hachiro, until just a few days before shooting. Even having played Nobu, I am still confused as to exactly who Nobu was and what his intentions were and if he actually did work for The Hand. None of these ideas have actually been addressed nor confirmed.
Mithra: When you auditioned for the show, did you even know it was Daredevil, considering Marvel's reputation of secrecy? Where were the auditions held?
Shinkoda: When I received the material from my reps it was veiled in heavy secrecy with alias character names and production working title etc. Once I read the very long scene with three lawyers I deduced that it had to be Daredevil being familiar with the comic storylines. I was immediately excited and began the audition process by sending in self-tapes to New York City from Los Angeles.
Mithra: One thing I've really loved about the show is the feeling that all the people involved... the actors, crew, production, everybody, really enjoyed worked on the show. Was it really so different than other projects you've been involved with? What made it so special?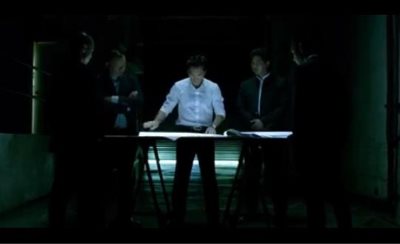 Shinkoda: Daredevil was the greatest experience for a number of reasons! Shooting in NYC was thrilling, working with powerhouse actors in a property that I've obsessed over since I was a kid just doesn't get better.
Mithra: Now I know you can't say if you're involved with season 2, but when you met your unfortunate demise in season 1, I thought right away... he's part of the Hand, he can come back no problem... so I don't even know if this is a question, but I'll be happy if you come back. I guess for my final question, please let everyone know what you're currently working on and what's next?
Shinkoda: I just finished working on something, again, very secret. I'll be able to talk about it soon. As far as Nobu is concerned - I am thankful for your sentiments on the character who I adored playing and hope to play again. I keep my fingers crossed about this all the time knowing the "abilities" of The Hand and what season 1 suggested. Marvel holds all the cards.
--------------------------------------------------------------------------------------------
(c) 2016 Kuljit Mithra & Peter Shinkoda
Daredevil:The Man Without Fear
http://www.manwithoutfear.com
--------------------------------------------------------------------------------------------

---
Read more interviews!