Interview with Paul Crilley
(September 2016)
Author Paul Crilley has adapted the classic Frank Miller, John Romita, Jr., and Al Williamson Man Without Fear comic series into novel form, and here we discuss some of the additions and changes, and some of the challenges along the way.
Spoilers for the Man Without Fear novel!!!!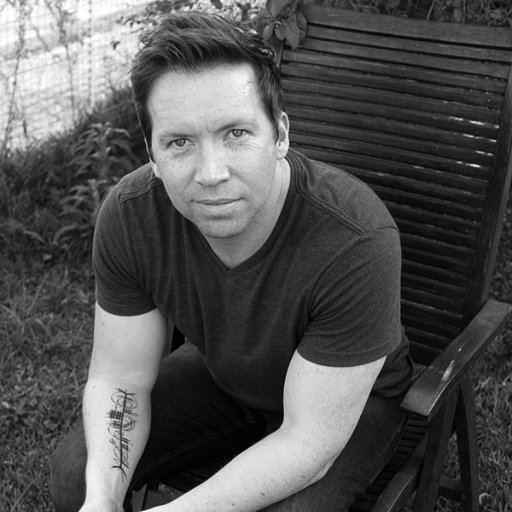 Kuljit Mithra: Thanks very much for doing the interview. I had a chance to pick up the book a few weeks ago and was pleasantly surprised to see it wasn't just a straight adaptation... you've added quite a bit of background and moved a few things around and managed to keep the existing comic story intact. So before I get into some process questions, I quickly wanted to ask how you became involved with this project and what had been your knowledge of the character or story beforehand?
Paul Crilley: I'd already read Man Without Fear. Many years ago, in fact, and I was really lucky to be asked if I wanted to write the adaptation. Stuart Moore used to edit the Marvel novels and when he moved on he kindly recommended me to the new editor Joan Hilty. It wasn't really a hard decision when she got in touch.
Mithra: For some reason, I'm picturing that you got a well-read copy of the Man Without Fear trade, went through each page making notes and charting out what could stay in the story and what needed to be added. Care to share that process? How was the decision made to expand on the story?
Crilley: The events of the past were already pretty well-represented in the comic. It was the present day chapters that felt a little light on material. So I suggested a new subplot featuring Ben [Urich] and a new crime story. I still wanted to keep it grimy and sleazy, which is how I felt Hell's Kitchen was portrayed in the comic, so the corruption/murder angle was a nice way to incorporate something of myself into the pre-existing story. I particularly enjoyed beefing up Larks' story to make him more of an antagonist. I couldn't do anything with Fisk, as the history of him and Matt had already been written, but Larks was available to play around with.
Mithra: I spoke of the additions and changes, so I hoping to get your thoughts on some of these characters and why you wanted to focus on them. Let's start with the change that mob boss Rigoletto is essentially "The Fixer" (as Sweeny does not appear).
Crilley: That was just something to make it more personal to Fisk. We're able to see his connection to Rigoletto, and as Fisk rises up through the ranks to that scene in the boardroom where Fisk takes over. It just felt more organic, more "earned", if it was Rigoletto who had been the boss right from the beginning.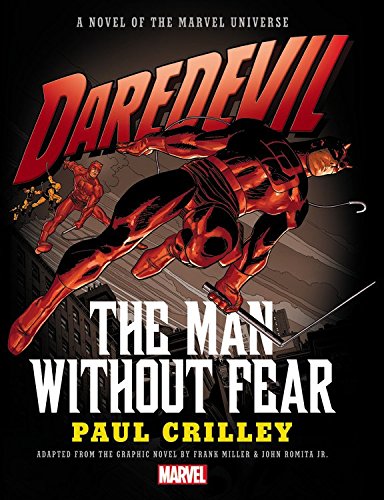 Mithra: The best addition (in my opinion) was the backstory on Fisk and Larks and their behind-the-scenes push to take over the mob from Rigoletto. I especially liked how much you described Larks's thoughts and actions. In the comic he's scary but here he's at a new level. The way he fixates on his victim's eyes when they die and how that ties in when he encounters Daredevil... that was really well done.
Crilley: Thank you! Larks was really fun. Bad guys are always fun to write, and straight out psychopaths… well, they're the most fun of all.
Mithra: I was surprised to also see that some very minor characters from the comic became a big part of the overall plot with that flash drive, and it eventually got Mickey involved as well. Can you provide some more details on this whole backstory's start? Also, I liked how Mickey was more than just a "girl to rescue", she had more to her story than the "girl Matt finds in Fogwell's Gym who gets kidnapped".
Crilley: That came about because of the expansion of the present day story. We needed so much more plot, and you're absolutely right, we all thought that Mickey should be much more proactive instead of just a helpless girl who gets kidnapped. She became integral to the new plot additions, and I quite liked her and Matt's relationship.
Mithra: Another great addition is Ben Urich... at first I thought the story would focus on his colleague, but I liked how you got Urich involved with Matt right at the start of his career, and there's a trust there.
Crilley: Yeah, it was quite a kick delving into the journalistic side. That old school feel of Woodword and Bernstein. Searching for the big story. It was also a fine line though, as we couldn't change too much of the history.
Mithra: You kept Elektra's main story similar, so just wanted to ask how you approached writing from her point of view.
Crilley: I don't find it any different writing female or male point of views. They're all just people. It's more about writing characters and trying to understand why she is like she is. The voices, the eventual fear that she would hurt Matt, that kind of thing.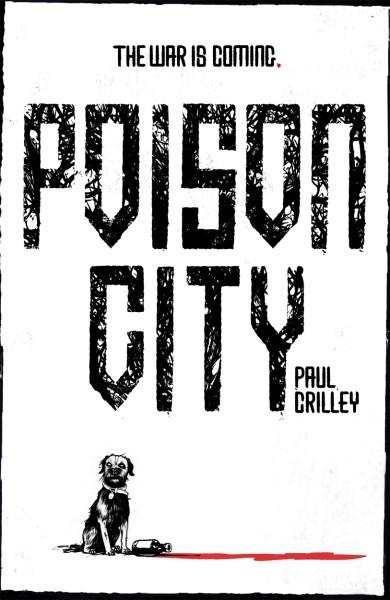 Mithra: How involved was Marvel with this whole process? Were they receptive to the changes?
Crilley: Marvel were great, and totally open to the suggestions and changes. The book went through four sets of eyes, so as you can imagine the comments were pretty in depth. But the comments were all spot on and improved the book no end. Definitely not a case of too many cooks in this case.
Mithra: Obviously you can't tell me if you're involved with any other Daredevil novels, so please let the readers know what's coming out soon. Thanks for doing the interview, I really appreciate it.
Crilley
: My newest book, Poison City, has just come out from Hodder & Stoughton in the UK. No US release yet. It's A supernatural crime thriller with gods, magic, a bad-tempered, alcoholic, talking dog and a man searching for his daughter's killer.
I mean, that's what it's supposed to be about. Gideon Tau, a cop who works at the Delphic Division, which is a top secret government department that deals with supernatural crimes. Gideon is trying to find out who killed his daughter, and during his investigation he comes across hitmen angels, drug addicted angels who snort the souls of children, African vampires from Namibia and North Africa, and a pretty nasty secret about God.
But what I've come to realize since publication is that the book is actually about the dog. He's a spirit guide who is supposed to guide Gideon in his use of magic, but all he wants to do is drink sherry cheap and watch soap operas all day.
--------------------------------------------------------------------------------------------
(c) 2016 Kuljit Mithra & Paul Crilley
Daredevil:The Man Without Fear
http://www.manwithoutfear.com
--------------------------------------------------------------------------------------------

---
Read more interviews!