Interview with Matt Gerald
(June 2017)
Actor Matt Gerald portrays Melvin Potter on MARVEL'S DAREDEVIL, and here we briefly chat about his experience working on the show. Many thanks to Mr. Gerald for this opportunity.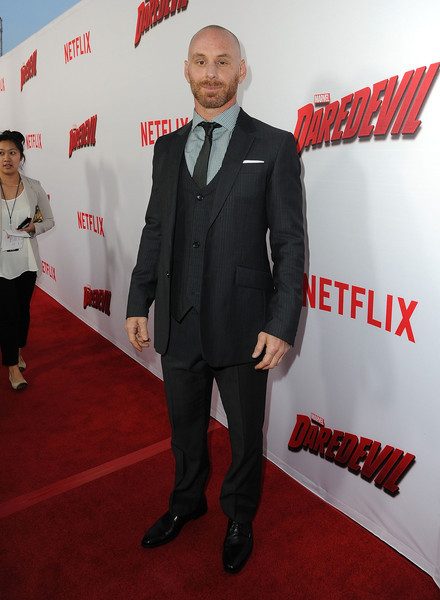 Kuljit Mithra: You've got two seasons of DAREDEVIL under your belt now and hopefully you are back for another season. I believe in interviews that you did for season one, you mentioned that this world of comics, and particularly Daredevil and Melvin Potter, were all very brand new to you. You started doing research, right from Potter's first appearance... I was curious to know what you felt about those comics and how they have compared to the slightly different Potter we see in the show. There is really a lot of places to go with this character in future seasons... the Roman gladiator influence and maybe even showing Potter's relationship with Betsy. Is there anything you've read that you'd love to see on screen?
Matt Gerald: I think I'm gonna have to refrain from discussing Melvin. There's too much I'd like to share. Too many ideas I'd love to explore. And too much that I don't know about where they're going with the character and what their plans are for him. I will say it's been a phenomenal experience thus far.
Mithra: Your scenes on the show have been confined to the workshop, and the majority of your work has been with Charlie Cox (and your respective stunt doubles). What has it been like working with these talented people? From doing interviews with others who have worked on the show, it seems like everyone involved is enjoying themselves.
Gerald: I love working with Charlie. He couldn't be more gracious and talented. Was absolutely ecstatic to work with Vincent, one of the finest actors of our generation if not all times. And loved getting a chance to work with Elodie, whom I'd met on GI Joe: Retaliation.
Mithra: Any DAREDEVIL comic stories that really stand out for you? Have you read Born Again? That's my favorite Potter appearance.
Gerald: I have read the Born Again series and loved it. Dark. Powerful. Gripping. Brilliant work from Frank Miller. I can't lie, if that's the way the storyline went in season 3 I'd be stoked. But who knows?
Mithra: Last question... I've heard you're working on a film called Rampage... is that based on the video game? Any other projects you can talk about? Thanks again!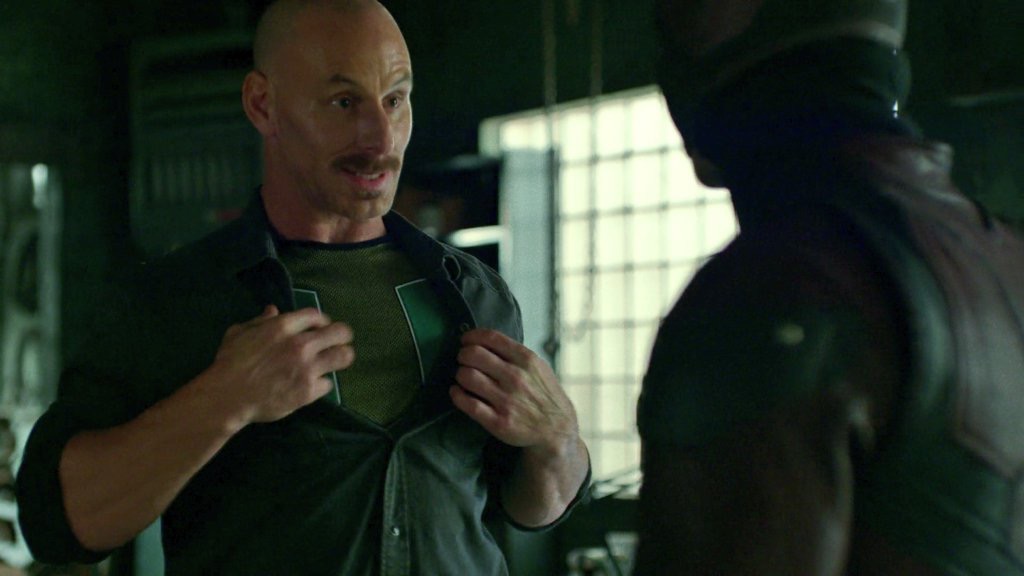 Gerald: Yes, I've been working on Rampage and yes, it's based onthe video game. The cast is wonderful and I'm happy to get a chance to work with Brad Peyton again. Gonna be a bad ass monster flick.
Finally, I got two projects coming out soon I'm looking forward to. First is Shot Caller directed by Ric Roman Waugh, starring Nikolaj Coster-Waldau, Jon Bernthal, Omari Hardwick & Lake Bell. One of, if not the best cast I've ever been a part of. And Bright, directed by David Ayer, starring Will Smith & Joel Edgerton for Netflix. Cops, Orcs, Mystical Creatures, gang bangers, and shady dealings. December of this year, I think. Gonna be dope.
And there should be a few exciting announcements coming soon...
Thanks for your questions!
--------------------------------------------------------------------------------------------
(c) 2017 Kuljit Mithra & Matt Gerald
Daredevil:The Man Without Fear
http://www.manwithoutfear.com
--------------------------------------------------------------------------------------------
---
Read more interviews!