2018 NEWS
---
Follow updates to NEWS on

Click on the links to display article!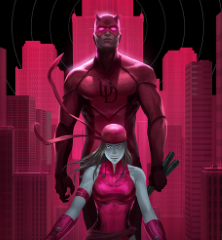 07/15 - Sideshow Daredevil & Elektra Print
Sideshow has previewed a new Daredevil and Elektra glow in the dark print by Hoi Mun Tham.
Sign up on their site to be notified when it goes on sale.
At this time there's no word on price, but it is limited to 250 pieces.
Sideshow
---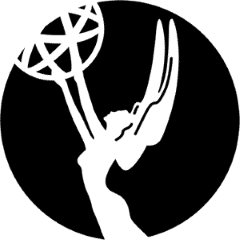 07/12 - Marvel Netflix Emmy Nominations
The Emmy Award nominations were revealed today, and several of the Marvel Netflix shows have been recognized.
For JESSICA JONES, Sean Callery was nominated for his work in "Outstanding Music Composition for a series (original dramatic score)"
John Paesano was nominated for his "Outstanding Original Main Title Theme Music" for THE DEFENDERS.
For "Outstanding Stunt Coordination", Thom Williams was nominated for THE PUNISHER.
Congratulations to all, and good luck!
The Emmy Awards will be given out on September 17, 2018.
---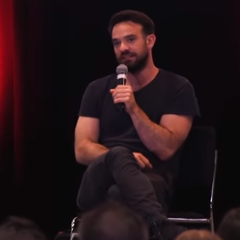 07/11 - Charlie Cox at Amazing Comic Con
Charlie Cox appeared at the Amazing Comic Con the past weekend and Collider has posted the complete panel from the show.
It's a little bit of the same Q&A as other shows, with Cox not really being able to reveal much, but he does talk about some of his reading research and answers random questions from the audience.
---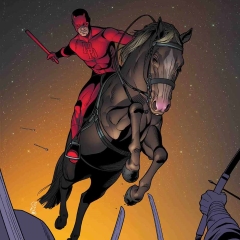 07/05 - DAREDEVIL #605 Preview
CHARLES SOULE (W) • MIKE HENDERSON (A)
Cover by Chris Sprouse
• Wilson Fisk is back on his feet after a deadly ambush by The Hand.
• And he's none too happy to see Matt Murdock sitting at his desk.
• Ballots aren't the only things gettin' punched in this mayoral bout, True Believers!
32 PGS./Rated T+ …$3.99
DAREDEVIL #605, by Soule, Henderson and Milla ships July 11th.
DAREDEVIL #605 Preview
---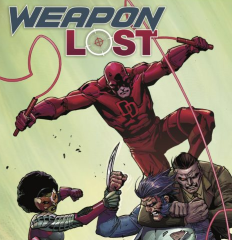 06/29 - WEAPON LOST #3 Preview
CHARLES SOULE (W) • MATTEO BUFFAGNI (A)
COVER BY GIUSEPPE CAMUNCOLI
Variant cover by DECLAN SHALVEY
FRESH BLOOD IN THE WILDS OF CANADA!
• Deep in Logan's home country, Daredevil and his investigative team have tracked the most recent reports of his appearances…straight to the tips of his still bloody claws!
32 PGS./Parental Advisory …$3.99
HUNT FOR WOLVERINE: WEAPON LOST #3 ships July 4th.
---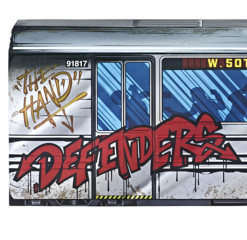 06/29 - Marvel Legends Defenders Pics
Here's an update on the news item posted here.
Hollywood Reporter has officially released the article they took down on the 19th. The San Diego exclusive Defenders Marvel Legends set has a name: "The Defenders Rail Authority Pack". It will be priced at $124.99.
MARVEL LEGENDS SERIES DEFENDERS RAIL AUTHORITY 5-PACK
(HASBRO/Ages 4 years & up/Approx. Retail Price: $124.99/Available at Booth #3329 at Comic-Con International in San Diego)
Imagine JESSICA JONES, LUKE CAGE, DAREDEVIL, IRON FIST, and COLLEEN WING defending New York City with the MARVEL LEGENDS SERIES DEFENDERS RAIL AUTHORITY 5-PACK. Each figure features multiple points of articulation and premium, detailed styling, and comes packed out in an original package designed to look like the underground public transportation of New York City. Includes five 6-inch figures and five accessories. The MARVEL LEGENDS SERIES DEFENDERS RAIL AUTHORITY 5-PACK will be for sale at San Diego Comic-Con 2018. Limited quantities of this item will be available at select conventions and select online retailers after the convention in the relevant market (including HasbroToyShop.com where available). Good while supplies last. © MARVEL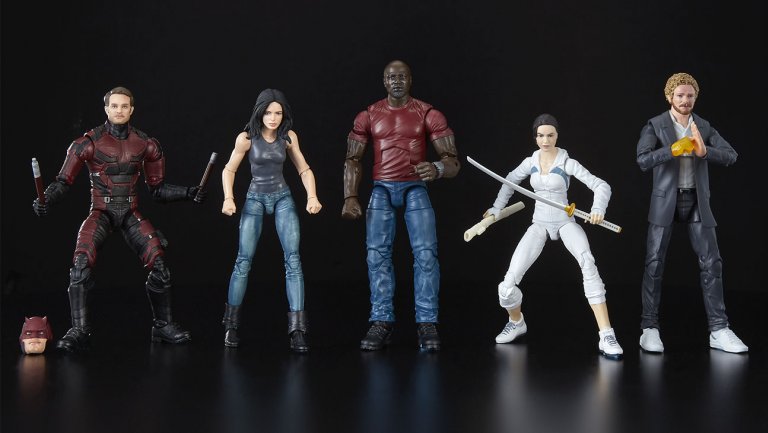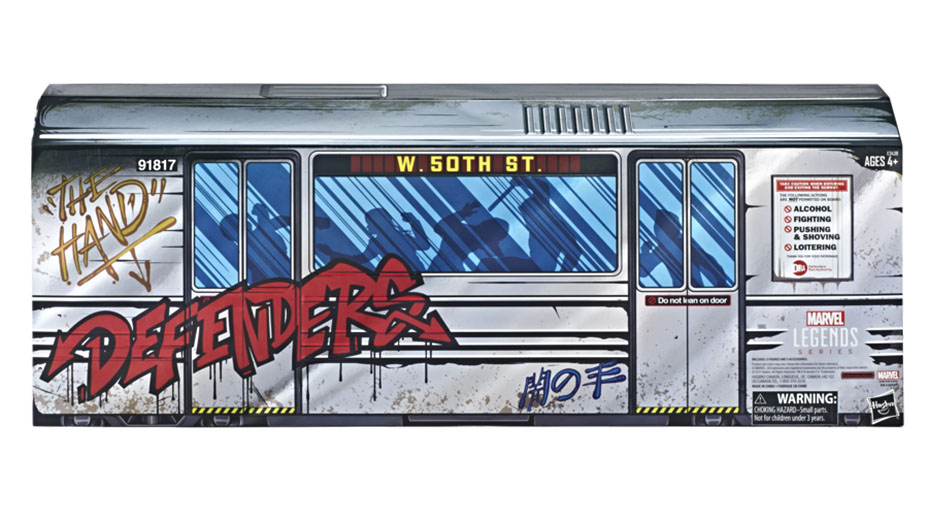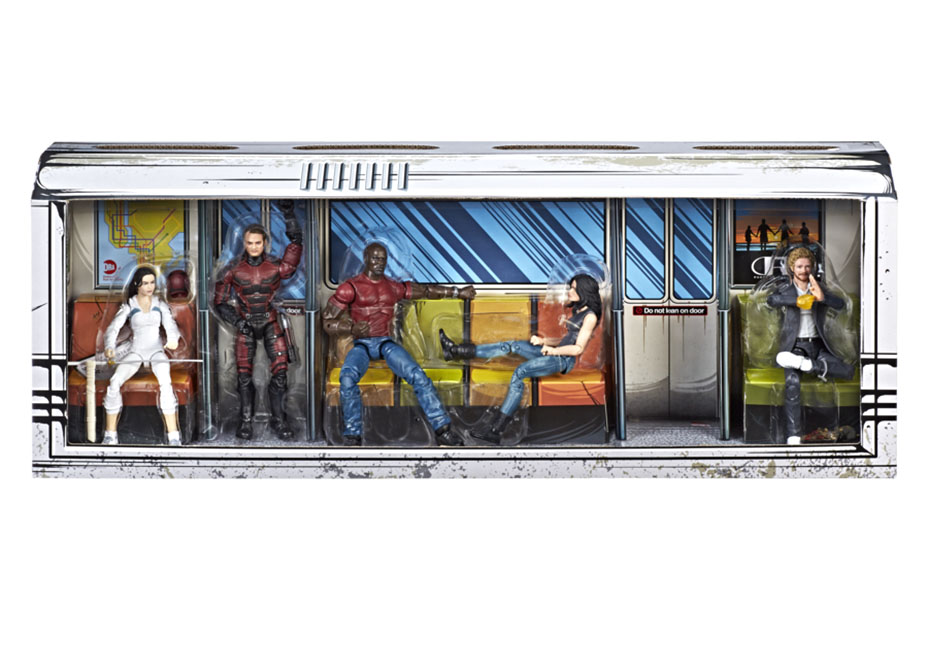 Hollywood Reporter
---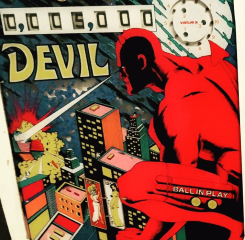 06/27 - "Devil" Pinball
Earlier today, musician Ryan Adams tweeted a picture of some pinball machines while he talked about recording in NYC.
Have a closer look at the pic... is that a "Daredevil" pinball machine?
It's funny that the "Devil" has a billy club holster, but he also has a tail and shoots lasers from his eyes!
So I asked Adams on Twitter about the machine, and he directed me to this great site that showcases vintage pinball machines called the Internet Pinball Database.
Internet Pinball Database
An Italian company called Nordamatic produced the machine in 1978 and was very creative in getting around copyright. If you haven't checked out the link, make sure you do, there are some closeups of the playfield, backglass and more.
UPDATE:
---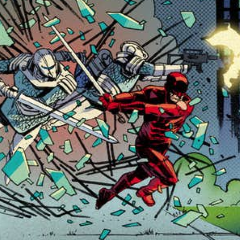 06/20 - Charles Soule Interview
CBR's Dave Richards posted a new interview with DAREDEVIL writer Charles Soule, and they discussed the current arc and what is coming in the finale.
There are also several preview pages from DAREDEVIL #605 which comes out next month.
"I love the "city under siege" sub-genre, where people trapped in some untenable situation have to find a way to survive and escape. It's a little tricky to pull something like that off in Marvel's New York City, but I like how it came together here."
Charles Soule Interview
---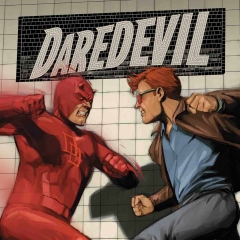 06/19 - DAREDEVIL September 2018 Solicits
September 2018 solicits are now on the site, and we've got DAREDEVIL #608, PUNISHER #3, some new TRUE BELIEVERS reprints, and some more MARVEL KNIGHTS 20th Anniversary collections.
DAREDEVIL September 2018 Solicits
---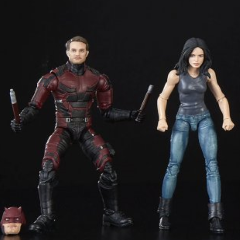 06/19 - San Diego Defenders Exclusive
ToyArk has posted a mysterious image that Hollywood Reporter reported on today, but took down very quickly this morning...
Here's the image...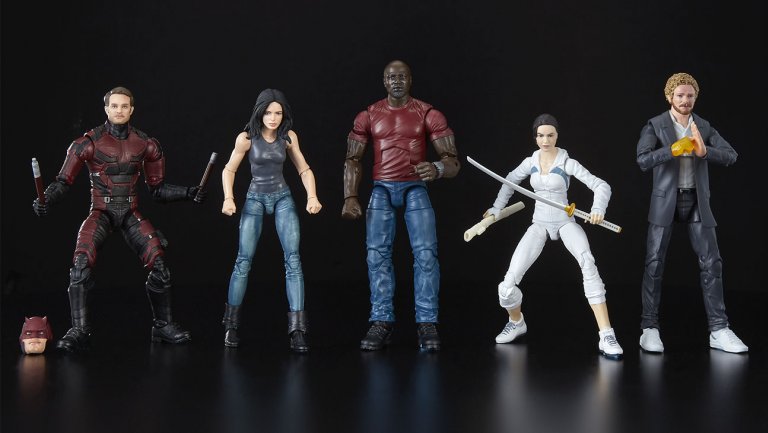 Daredevil, Jessica Jones, Luke Cage, Colleen Wing and Iron Fist (where is Misty Knight?) will be exclusive figures at SDCC this year. Why was the post taken down by Hollywood Reporter? Stay tuned for more updates...
Toy Ark
---
Click on links to display articles below...
2018-06-19-Charles-Soule-Daredevil-Interview
---
2018-06-18-Interview-with-Martin-Ahlgren
---
2018-06-15-DAREDEVIL-604-Preview
---
2018-06-12-Marvel-Legends-Pics
---
2018-06-12-LUKE-CAGE-S2-Final-Trailer
---
2018-06-06-Weapon-Lost-Variant-Covers
---
2018-06-01-Weapon-Lost-2-Preview
---
2018-05-26-Charlie-Cox-Weekend-Conventions
---
2018-05-24-DAREDEVIL-603-Preview
---
2018-05-23-Phil-Noto-Daredevil-Promo
---
2018-05-22-August-2018-Daredevil-Solicits
---
2018-05-19-Donofrio-Zurer-DAREDEVIL-S3-Updates
---
2018-05-16-Is-Wilson-Bethel-Bullseye
---
2018-05-15-DAREDEVIL-Season-3-Set-Pics-and-Video
---
2018-05-14-Interview-with-Christos-Gage
---
2018-05-11-DAREDEVIL-602-Preview
---
2018-05-10-INFINITY-COUNTDOWN-DAREDEVIL-Preview
---
2018-05-09-Sideshow-Elektra-Pre-Order
---
2018-05-07-Luke-Cage-S2-Trailer
---
2018-05-02-Project-Daredevil
---
2018-04-26-Weapon-Lost-1-Preview
---
2018-04-20-Infinity-Countdown-Daredevil-Changes
---
2018-04-18-July-2018-Daredevil-Solicits
---
2018-04-18-Interview-with-Alex-Huynh
---
2018-04-12-Sideshow-Daredevil-Pre-Order
---
2018-04-12-Daredevil-News-From-The-Week
---
2018-04-12-DAREDEVIL-601-Preview
---
2018-04-10-DAREDEVIL-Sales-Data
---
2018-04-09-Weekend-Conventions
---
2018-04-04-Deborah-Ann-Woll-Charity-Shirt
---
2018-04-03-Daredevil-Gamestop-Exclusive-PVC
---
2018-03-31-New-Sideshow-Daredevil-Statue
---
2018-03-30-Marvel-Knights-20th-Anniversary-Collections
---
2018-03-29-DAREDEVIL-Season-3-Set-Pics
---
2018-03-28-Marvel-Knights-Collections
---
2018-03-22-DAREDEVIL-600-Preview
---
2018-03-21-Jay-Ali-Joins-DAREDEVIL-Season-3
---
2018-03-21-Daredevil-Upper-Deck-Set-Giveaway
---
2018-03-20-June-2018-Daredevil-Solicits
---
2018-03-18-Eric-Michael-Gillett-DAREDEVIL-Interview
---
2018-03-12-Quesada-DAREDEVIL-600-Variants
---
2018-03-12-DEFENDERS-Mondo-Soundtrack
---
2018-03-08-DAREDEVIL-600-Adi-Granov-Variants
---
2018-03-07-DAREDEVIL-600-Scorpion-Comics-Variants
---
2018-03-06-LUKE-CAGE-Season-2-Teaser
---
2018-03-05-Joe-Quesada-Marvel-Netflix-Artwork
---
2018-03-05-Even-More-DAREDEVIL-600-Variants
---
2018-03-04-More-JESSICA-JONES-Promos
---
2018-02-28-More-DAREDEVIL-600-Variants
---
2018-02-22-May-2018-Daredevil-Solicits
---
2018-02-18-Toy-Fair-Daredevil-Figures
---
2018-02-18-DEFENDERS-10-Preview
---
2018-02-16-DAREDEVIL-599-Preview
---
2018-02-13-Weapon-Lost
---
2018-02-12-DAREDEVIL-600-Maleev-Variant
---
2018-02-08-Infinity-Countdown-Daredevil
---
2018-02-07-JESSICA-JONES-Trailer
---
2018-02-06-Garney-Leaves-DAREDEVIL-with-Issue-600
---
2018-02-02-Soule-Interview-Mayor-Fisk
---
2018-02-02-DAREDEVIL-598-Preview
---
2018-01-30-Daredevil-Upper-Deck-Card-Set
---
2018-01-26-DEFENDERS-9-Preview
---
2018-01-25-Joanne-Whalley-Joins-DAREDEVIL-Season-3
---
2018-01-23-April-2018-Daredevil-Solicits
---
2018-01-17-NECA-Toys-Daredevil-Final-Packaging
---
2018-01-17-Interview-with-Stephen-E-Henderson
---
2018-01-16-Daredevil-Fan-Survey-Results
---
2018-01-16-22-Years-of-Man-Without-Fear
---
2018-01-10-DAREDEVIL-597-Preview
---
2018-01-10-DAREDEVIL-596-2nd-Printing
---
2018-01-07-Daredevil-Fan-Survey
---
2018-01-06-Ron-Garney-Sneak-Peek
---
2018-01-03-Daredevil-Season-3-Set-Pics
---