2018 NEWS
---
Follow updates to NEWS on

Click on the links to display article!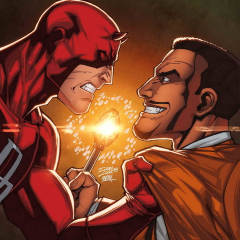 04/20 - INFINITY COUNTDOWN DAREDEVIL Changes
May's INFINITY COUNTDOWN: DAREDEVIL #1 one-shot has some changes, as the date has been pushed back one week to May 16th and artists Phil Noto and Lee Ferguson have come onboard.
Here is the updated solicit:
INFINITY COUNTDOWN DAREDEVIL #1
(W) Gerry Duggan (A) Chris Sprouse, Phil Noto, Lee Ferguson (CA) Clayton Crain
The Mind Stone has reemerged into the universe in the middle of the New York underworld…and in the most unlikely of hands. Can even Daredevil keep Hell's Kitchen from falling under the influence of an Infinity Stone's immense power?
Rated T+
In Shops: May 16, 2018
SRP: $4.99
Here is the variant cover by Ron Lim (click for full image):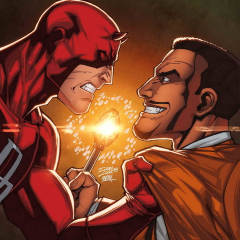 ---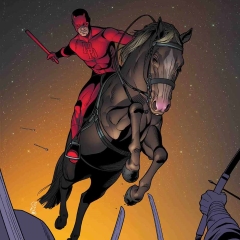 04/18 - DAREDEVIL July 2018 Solicits
July 2018 solicits are now on the site, and we've got DAREDEVIL #605, along with WEAPON LOST #3, a new ROOT OF EVIL Epic Collection, the MAYOR FISK TPB and a special MARVEL KNIGHTS OMNIBUS BY JOE QUESADA!
DAREDEVIL July 2018 Solicits
---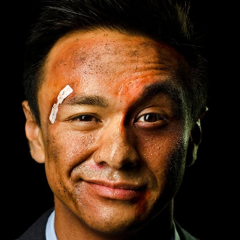 04/18 - Alex Huynh Interview
I had a chance this month to speak with actor and stunt performer Alex Huynh, who has worked on all the Marvel Netflix shows.
We discussed his early career and what it was like to work on DAREDEVIL. It was a pleasure to interview him and I hope you enjoy the interview as much as I did!
Many thanks to Mr. Huynh for his time.
Alex Huynh Interview
---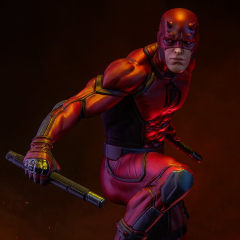 04/12 - Sideshow Daredevil Pre-Order
You saw the pics last week, and now the Daredevil Premium Format figure from Sideshow is available for pre-order:
Pricing for the two versions are:
And there is an Elektra figure coming as well very soon...
---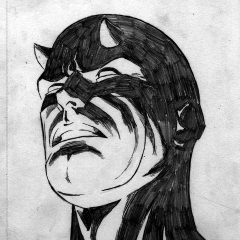 04/12 - Daredevil News From The Week
JESSICA JONES RENEWED FOR SEASON 3
---
LAUREN MARY KIM FEATURE
---
JOE QUESADA SKETCH
---
IMPORTANCE OF MARVEL KNIGHTS
---
WEAPON LOST #1 VARIANT
---
ERIC CANETE ART
---
CHARLIE COX AT AMAZING COMIC CON
---
---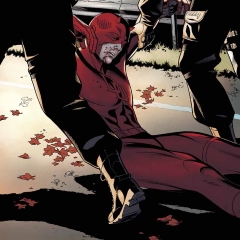 04/12 - DAREDEVIL #601 Preview
CHARLES SOULE (W) • MIKE HENDERSON (A)
Cover by CHRIS SPROUSE
VARIANT COVER BY DAN MORA
VENOM 30TH VARIANT COVER BY RAMON PEREZ
• Daredevil's plan to enlist the heroes of New York City to take down Mayor Fisk has crumbled.
• With Daredevil captured and Fisk high on victory, neither of the two can see the bigger picture: the looming threat that will change the entire landscape of the city!
32 pages, $3.99.
DAREDEVIL #601, by Soule, Henderson and Milla ships April 18th.
DAREDEVIL #600 Preview
---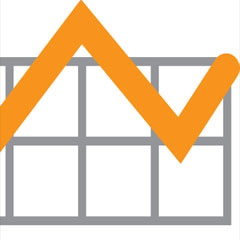 04/10 - DAREDEVIL Sales Data
Sales data for DAREDEVIL has been updated up to the milestone #600 issue.
DAREDEVIL double shipped in February, both issues dipped below 30K, but with issue #600 and its 17 covers, sales reached 67K up over 42K from #599.
Obviously issue #601 will not sell this high, but hopefully sales will go back over 30K.
| | | | | |
| --- | --- | --- | --- | --- |
| 03/2018 | 12 | #600 | 67.1 | +42.3 |
| 02/2018 | 90 | #599 | 24.8 | -2.5 |
| 02/2018 | 73 | #598 | 27.3 | -2.9 |
| 01/2018 | 64 | #597 | 30.2 | +2.5 |
DAREDEVIL Sales Data
---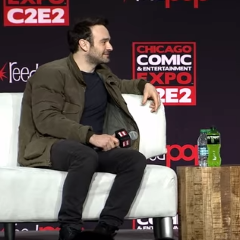 04/09 - Weekend Convention Appearances
Some panels that you may be interested in...
Charlie Cox made an appearance at Fan Expo Dallas on Saturday:
Then Charlie Cox flew to Chicago and attended C2E2 on Sunday and here's his panel from the show:
Elodie Yung and Mike Colter were at Fan Fest in Chicago as well and here are some videos from their panel:
---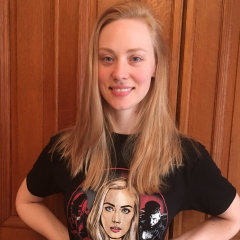 04/04 - Deborah Ann Woll Shirt for Charity
Deborah Ann Woll has designed her own shirt for sale featuring Karen Page, Daredevil and Punisher, with all profits supporting the Foundation Fighting Blindness.
The shirt will be available only for two weeks and ships worldwide.
So if you're interested in supporting the charity, click on the link in her tweet below! Shirts begin shipping in May.
---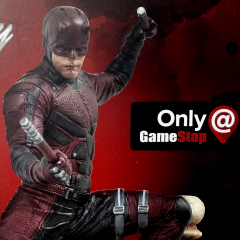 04/03 - GameStop Daredevil PVC Exclusive
You've probably seen the great PVC statues from Diamond Select of Daredevil and the rest of the Defenders.
GameStop has some exclusive PVC statues as well, and the Daredevil is now showing up in their stores.
I've reached out to Diamond to get more info on pricing, and I will update later... here are some pics of the box...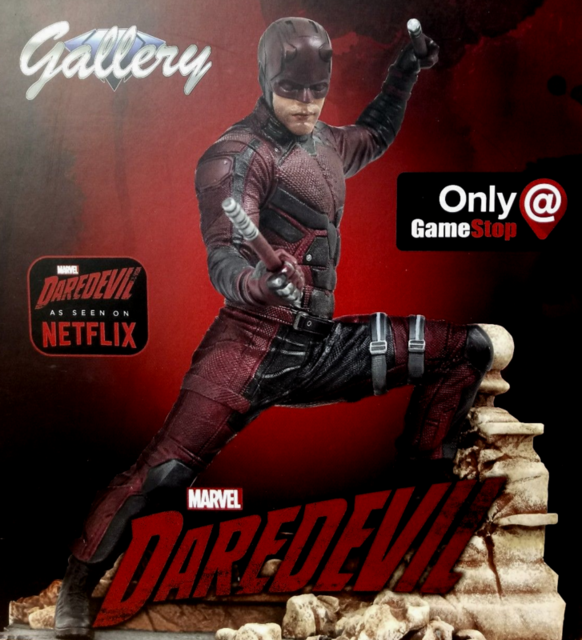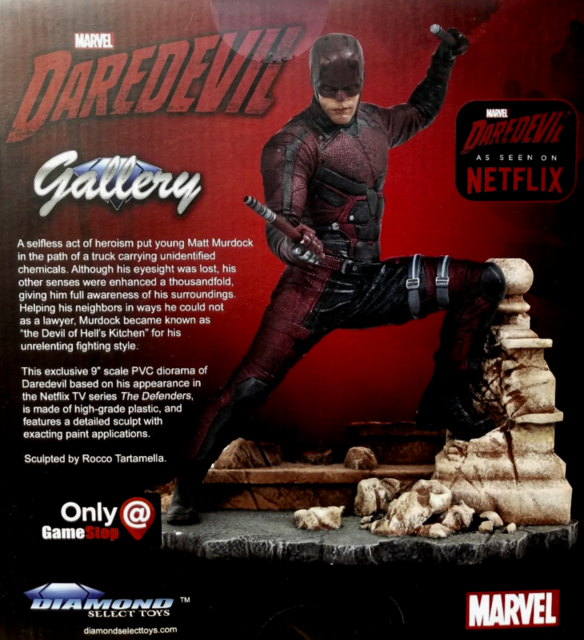 ---
Click on links to display articles below...
2018-03-31-New-Sideshow-Daredevil-Statue
---
2018-03-30-Marvel-Knights-20th-Anniversary-Collections
---
2018-03-29-DAREDEVIL-Season-3-Set-Pics
---
2018-03-28-Marvel-Knights-Collections
---
2018-03-22-DAREDEVIL-600-Preview
---
2018-03-21-Jay-Ali-Joins-DAREDEVIL-Season-3
---
2018-03-21-Daredevil-Upper-Deck-Set-Giveaway
---
2018-03-20-June-2018-Daredevil-Solicits
---
2018-03-18-Eric-Michael-Gillett-DAREDEVIL-Interview
---
2018-03-12-Quesada-DAREDEVIL-600-Variants
---
2018-03-12-DEFENDERS-Mondo-Soundtrack
---
2018-03-08-DAREDEVIL-600-Adi-Granov-Variants
---
2018-03-07-DAREDEVIL-600-Scorpion-Comics-Variants
---
2018-03-06-LUKE-CAGE-Season-2-Teaser
---
2018-03-05-Joe-Quesada-Marvel-Netflix-Artwork
---
2018-03-05-Even-More-DAREDEVIL-600-Variants
---
2018-03-04-More-JESSICA-JONES-Promos
---
2018-02-28-More-DAREDEVIL-600-Variants
---
2018-02-22-May-2018-Daredevil-Solicits
---
2018-02-18-Toy-Fair-Daredevil-Figures
---
2018-02-18-DEFENDERS-10-Preview
---
2018-02-16-DAREDEVIL-599-Preview
---
2018-02-13-Weapon-Lost
---
2018-02-12-DAREDEVIL-600-Maleev-Variant
---
2018-02-08-Infinity-Countdown-Daredevil
---
2018-02-07-JESSICA-JONES-Trailer
---
2018-02-06-Garney-Leaves-DAREDEVIL-with-Issue-600
---
2018-02-02-Soule-Interview-Mayor-Fisk
---
2018-02-02-DAREDEVIL-598-Preview
---
2018-01-30-Daredevil-Upper-Deck-Card-Set
---
2018-01-26-DEFENDERS-9-Preview
---
2018-01-25-Joanne-Whalley-Joins-DAREDEVIL-Season-3
---
2018-01-23-April-2018-Daredevil-Solicits
---
2018-01-17-NECA-Toys-Daredevil-Final-Packaging
---
2018-01-17-Interview-with-Stephen-E-Henderson
---
2018-01-16-Daredevil-Fan-Survey-Results
---
2018-01-16-22-Years-of-Man-Without-Fear
---
2018-01-10-DAREDEVIL-597-Preview
---
2018-01-10-DAREDEVIL-596-2nd-Printing
---
2018-01-07-Daredevil-Fan-Survey
---
2018-01-06-Ron-Garney-Sneak-Peek
---
2018-01-03-Daredevil-Season-3-Set-Pics
---