03/21 - Daredevil Upper Deck Giveaway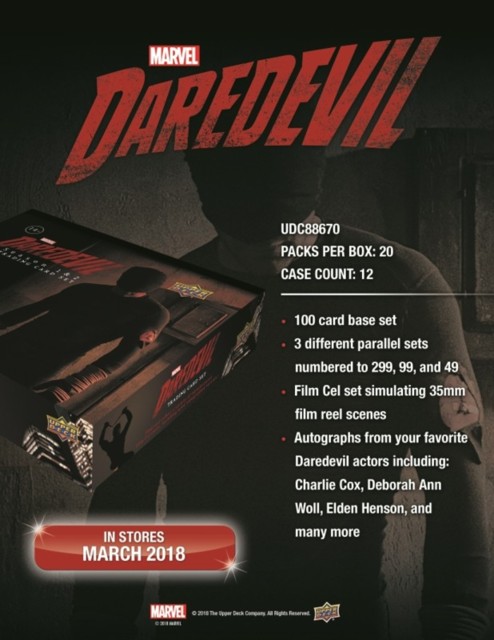 Want a chance to win an Upper Deck DAREDEVIL cards box? I'm pleased to announce that Upper Deck has provided me with one (1) box to give away.
How to enter:
1) Follow me on Twitter (@manwithoutfear if you aren't already.)
2) Send me an email (daredevilwebsite "at" gmail "dot" com) with your name and Twitter handle.
I will gather all entries until Friday March 30th, 11:59:59PM EDT.
I will conduct a random drawing of all entries that have followed rules 1) and 2) and contact the winner. Please only enter once. I will disqualify multiple entries.
That's it!
Note: I will not be using any of the information gathered for any other purpose other than to contact you if you are selected.
Also, Upper Deck will ship the box to the winner directly. Any customs or fees will be responsibility of the winner.
So, good luck!
Thanks to Upper Deck for this giveaway opportunity.