Interview with Cori Dioquino
(May 2020)
Cori Dioquino portrayed Sophia Carter in the third season of DAREDEVIL and here we talk about her role as the crime lord, and what it was like to work on the show with so many veteran actors. We also discuss her organization, the Asian Pasifika Arts Collective (APAC). Many thanks to her.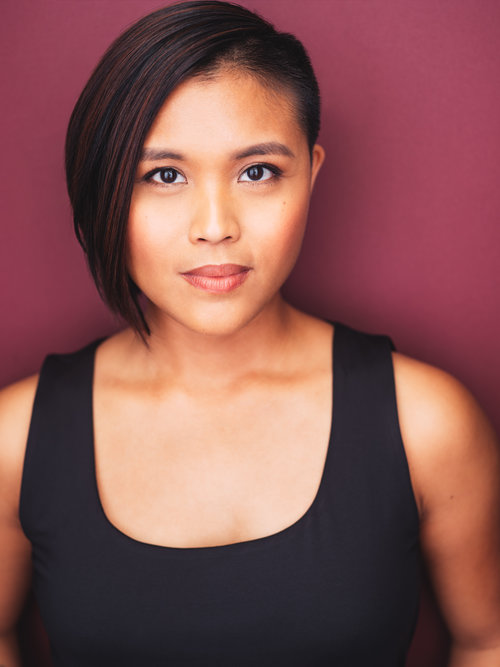 Kuljit Mithra: Nice to meet you. When I had first contacted you about potentially doing this interview, you mentioned that your scene as Sophia Carter was a day of shooting... but the build-up to that day must have been exciting for you. What do you remember most about the audition process and your casting? Did you even know you were auditioning for Daredevil (because of Marvel secrecy)? And what did you know about the Carter character?
Cori Dioquino: At first, no, I didn't know I was auditioning for Daredevil. The sides were given to me under a code name. But because of the way episodes are numbered, I was able to figure out that I was auditioning for the third season of something. After that, I just deduced that I was auditioning for Daredevil because it was the only Marvel show on Netflix at the time that had a third season. And I knew from friends who had auditioned for or been in Jessica Jones that it wasn't that.
The audition process was pretty quick. The sides they gave me had very little information and so I had to guess what was happening. I wasn't even given the correct lines and all of the characters had different names as another method of secrecy. When I got into the room, I was allowed to ask for a general synopsis "under penalty of death" (they were joking, obviously). I went in, I think I did one or two takes and then I was out. I found out the next day that I was pinned and then about two or three days later I got the call saying I booked it. It was my first major co-star role on television so I was pretty stoked about it.
Mithra: Tell me a little about your background. You have a lot of training in theater but I read that you at first were a competitive pianist?
Dioquino: I was trained as a competitive pianist. But I'm not a competitive person - I hated competing and I hated competitions, so my mother and piano teacher couldn't get me to compete in anything to save their lives. I think I performed in one competition "non-competitively" the entire time I was training. It's kind of crazy, now that I think about it, that I ended up an actor. Acting can be super competitive if you let it be that way for you. I understand now how my training as a competitive musician really prepared me for acting. Memorizing lines, particularly monologues, is super easy for me because I spent so much of my childhood memorizing whole movements of concertos and performing at recitals. It definitely prepared me for audition life as an actor and how to recover from mistakes made during a live performance. But because I refused to compete, I had to learn along the way how to cope with extreme disappointment and manage expectations. I think had I been a little more competitive as a child musician, I might have been more prepared for that.
Mithra: I was looking over your scenes again and it's quite a table of veteran actors in that room with you. Considering this was one of your first major TV roles, what was running through your mind once you got on set?
Dioquino: Don't fuck it up. HA! No, honestly, I learned a lot just spending that day on set with them. I tried really hard not to fangirl the whole time. I learned a lot just watching people like Vincent D'Onofrio and Annabella Sciorra handle themselves on a set. Ezra Knight and I are actually both from the same area; he's from DC and I grew up in Laurel, Maryland not too far away. So we had some pretty good conversations. I kept in touch with him via social media, and Don Castro - 'cause we're both Filipino so we were both bonding over our Filipino Actor lives and the woes associated with it. I felt like I was treated as though I were an equal rather than the "new girl", which made for a really great experience.
Mithra: Were you given many details about what had happened with the main story before your scenes, or you just knew that you'd be at that table with others and someone other than Charlie Cox was in the Daredevil suit?
Dioquino: Marvel is incredibly secretive so I had absolutely no context the whole time I was shooting. Watching the whole season from start to finish was just as exciting for me as it was for everyone else because I had literally no idea what was going on! I did figure out eventually which character was in the Daredevil suit because of how the script was written, at least the part I had access to. They only gave me the pages corresponding with my scene. The day of, I did also receive the sides for the one scene they filmed that same morning before our afternoon/evening shoot. So I knew about the scene between Foggy and Karen before she runs. But I honestly had no idea what was going on that day story-wise, which probably played to my benefit because my character also doesn't have any idea why she's in that room with everyone else. A lot of the characters that appeared in that scene with me, other than Fisk, were introduced in Season 3. I did hear the stunt guys on set talking about a big fight scene that had to be rescheduled due to an injury. But that's it!
Mithra: The death at the table... that was all CGI effects added later, correct? How were all the actors directed to react, especially for elements that weren't there.
Dioquino: The blood was real actually. The baton that Dex throws was CGI. We did a couple of takes without blood and then with. Once the blood was added we really had to get the scene wrapped because it began to spread all over the table and all over Ned. Actually, right as we were wrapping, the blood dripped all over Vincent's white suit and shoes, which pretty much gave everyone on set a heart attack. Thankfully, it only got on his pants and we were able to finish the scene without getting any shots of the stain. A little BTS info there.
Mithra: Many of the other characters at the table had scenes where they were taken in by the FBI... had they written anything like that for Sophia? Had you filmed anything?
Dioquino: They did not. However, I almost made it into the season finale wedding scene. I was pinned, but in the final draft the writers decided that my character wasn't needed for the scene, which was a bummer. I almost had a recurring my first go round! I had my fingers crossed that they would bring Sophia back and give her more of a story in a fourth season, but then... well, we know what happened. Sigh.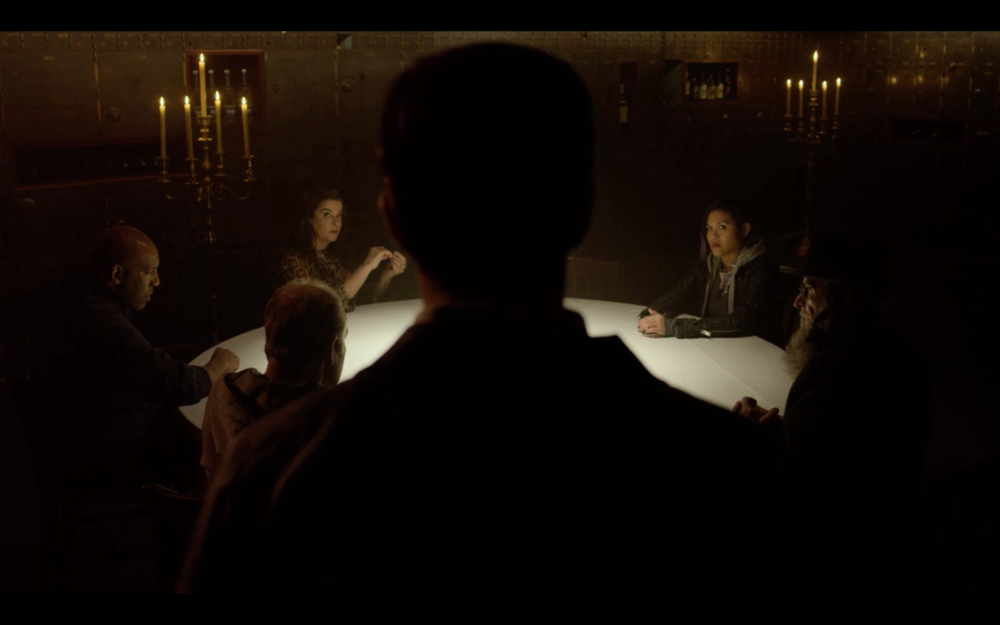 Mithra: I've interviewed quite a few people from the show, and I've brought up representation to some of the South Asian actors, because it was nice to see someone like me on the show. Are these kind of non-stereotypical roles few and far between? Is this why your organization (Asian Pasifika Arts Collective) means so much to you? Are you working for access to roles, or giving an avenue for people who may not have had an opportunity?
Dioquino: I loved Jay's character! When I finally saw the whole season I was floored. He was honestly my favorite part of Season 3. I loved how Ray Nadeem was a normal guy with very big problems... who just happened to be South Asian. I loved how his ethnicity wasn't some gimmick they used to progress his story or develop his character. It was refreshing and Jay is just such a phenomenal actor to watch.
I do think there's a need for both types of representation; For the "normal", every day person who just happens to be Asian and also for stories that really address issues we face when growing up in our communities. Those types of representation are definitely lacking for Filipinos. People joke with me that Filipinos are everywhere in the entertainment world, which is true to a degree. But what frustrates me the most as a Filipino actor is that we're rarely the center of our own story. We're almost always playing other Asian characters and if we do get a chance to represent ourselves, it's usually in support of someone else's character development. That needs to change. What's lacking in this industry isn't Filipino actors. What we need are more opportunities for Filipino American writers, directors and producers to break into the mainstream market with films and shows what are actually about our communities. We need to have more creative control over how our stories are told.
My end goal as a creative has always been to empower others to tell their own story. I want us as Asians and Asian Americans to have the courage to represent ourselves as we are, without having to compromise so much of our identities just to fit into some generalized concept that we lose sight of who are. It's what I aim to do with our organization: build avenues and platforms for our stories to be told and truly valued.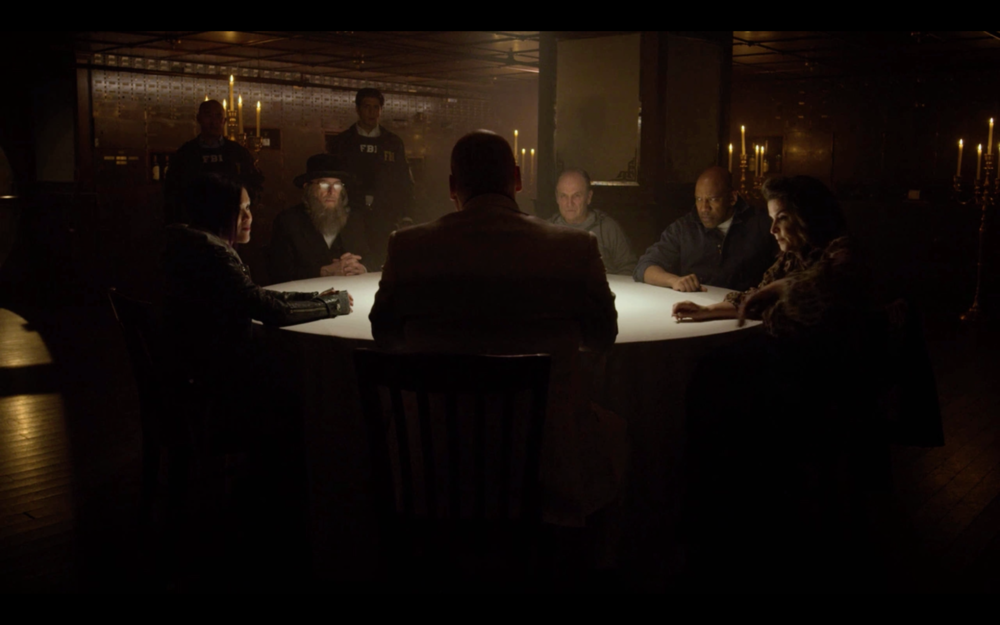 Mithra: Thank you for the opportunity to interview you. Usually I ask what projects are ahead, but with the current world situation, how has it affected you professionally? Were you working on anything that has been delayed? Thanks again for your time, and stay safe.
Dioquino: I didn't have any acting projects lined up, but March is a time of year when I audition and book the most. So my plans and expectations have been thrown off a bit. But APAC just partnered with the creative team behind #RacismIsAVirus to help launch a new campaign called #UnapologeticallyAsian. The goal is to empower Asians and Asian Americans to change the conversation about belonging in America. You post a one-minute video about what it means for you to be Unapologetically Asian and then challenge three of your friends to do the same. My video was actually about the lack of Filipino representation in the entertainment industry and I'm in the process of creating a mini IGTV series that dives deeper into that topic.
APAC also has a virtual art gallery that is open to the public on our website, www.baltimoreapac.org. We're accepting submissions throughout the month of May for APA Heritage Month from AAPI artists all across the internet. We've got a few artists' work up now.
I'm really excited, to be honest, that we're all being forced to connect in this way. It's been challenging to make up lost income and find work to replace canceled contracts, but it's also enabled me to connect with people I never would have met otherwise. And, although the industry itself has shut down, creativity has not ended. The opportunity to produce more content that is more personal has been magnified. So, I really hope that our communities are able to take this moment and grow from it.
--------------------------------------------------------------------------------------------
(c) 2020 Kuljit Mithra & Cori Dioquino
Daredevil:The Man Without Fear
http://www.manwithoutfear.com
--------------------------------------------------------------------------------------------

---
Read more interviews!